Sunday, August 27, 2006
This movie is hilarious! You absolutely have to see it. Yes, it's up there with Napolean Dynamite. Picture this: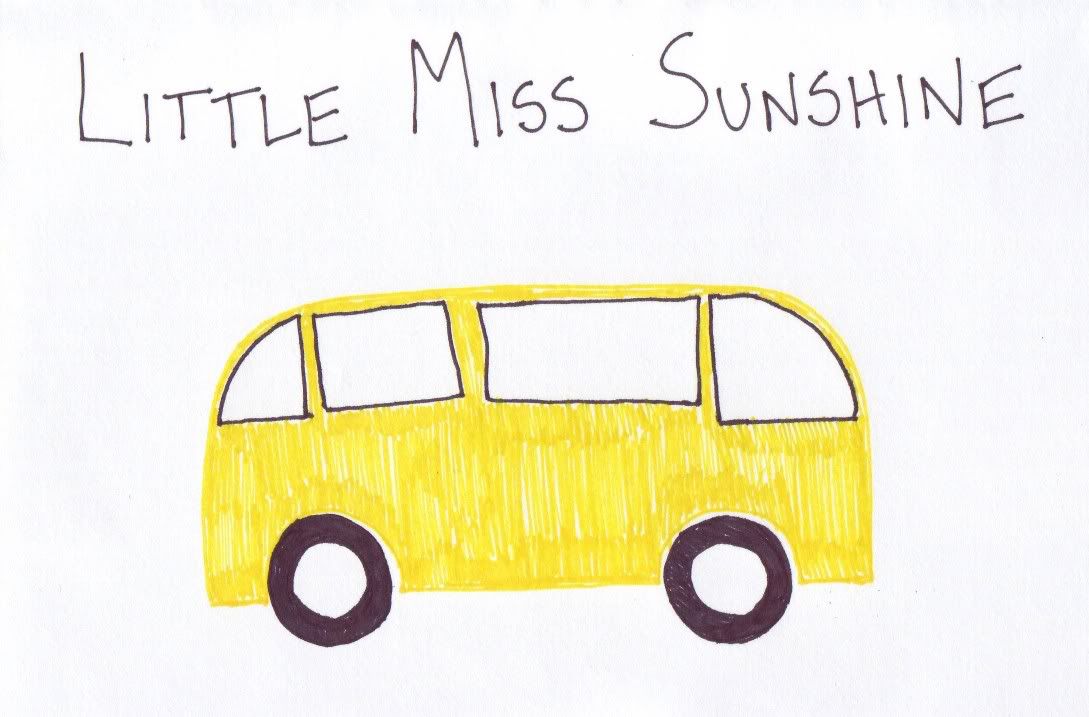 filled with:
a foul mouthed, heroin snorting Grandpa, a dad who is a motivational speaker, a stressed out mom, a gay and suicidal uncle, the son who has taken a vow of silence and the daughter, who is a very unlikely beauty pageant contestant. They are driving from Arizona to California so Olive (the daughter) can compete in the Little Miss Sunshine pageant. The characters definately make the movie, and I'm still laughing when I think about them. So two thumbs up.
This is where the movie is playing...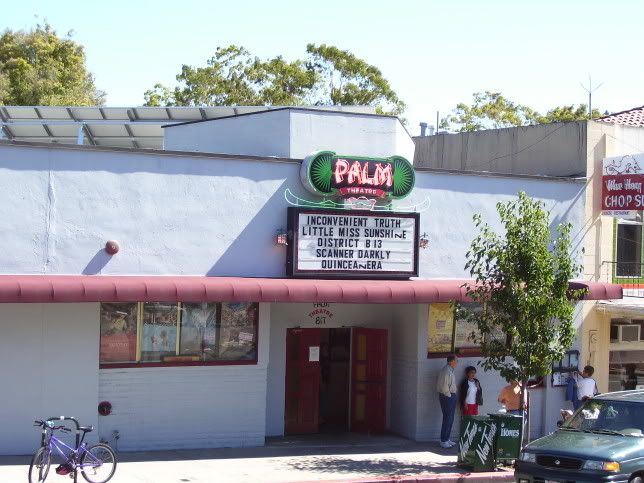 When we were standing in line for tickets, some guy walked by and said (loudly), "Is this where the new strip club is opening?" And he had no shirt on. Not really sure what was up with that, but it struck me as weird.
Did you know the Palm used to be the Rainbow Theatre? It was on the side street by the library, across from the courthouse. It was even smaller than it is now. We would go there in high school to watch the arty, foreign films (extra credit for French class).