Tuesday, February 12, 2008
Since some of my readers seem to have a crush on Flat Stanley (and I'll admit, he is a cute little dude), I thought I'd post the rest of the pictures I have of Stan's visit to the Central Coast.

Here he is at the beach. He even tried surfing, but that picture went home with him. The waves were small that day, but perfect for Stan.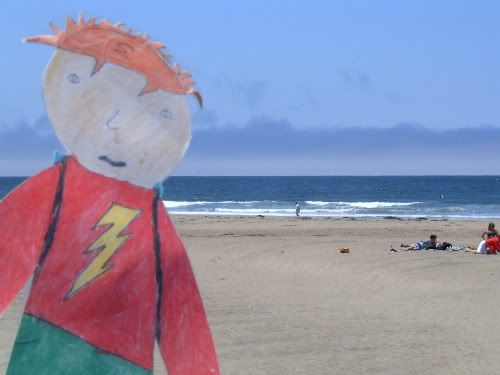 I also took him to Montana de Oro, a state park in Los Osos, where we walked along the cliffs and looked out at the Pacific Ocean.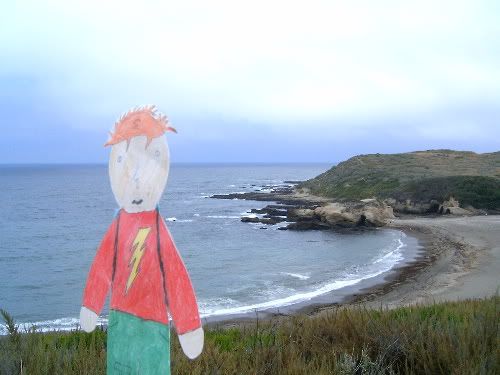 Here Stan's checking out the small town of Harmony, population 14. Or something ridiculous like that...that really is the entire town behind him. Harmony is north of Morro Bay, on the way to Cambria, just before the turn off to Highway 46.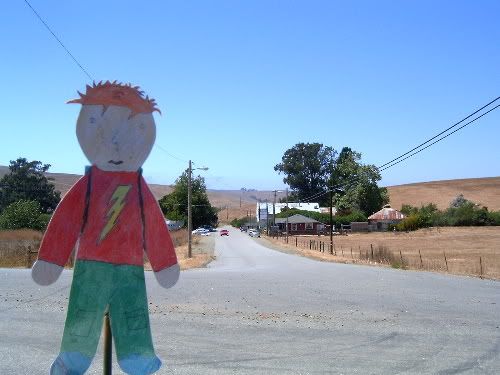 When we were in Cambria, Stan wanted to check out Nitwit's Ridge, a house built of junk collected by a guy called Nitwit. Mr. Nitwit is no longer alive, but his house is a California Historical Landmark. Really...go ahead and Google it, since I'm too lazy to provide you with links tonight.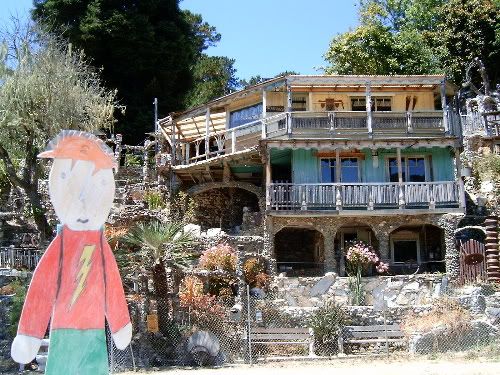 Finally, I took Stan to see Bubblegum Alley, which both impresses and horrifies the tourists (not to mention the locals). This is an alleyway in San Luis Obispo where people stick their gum.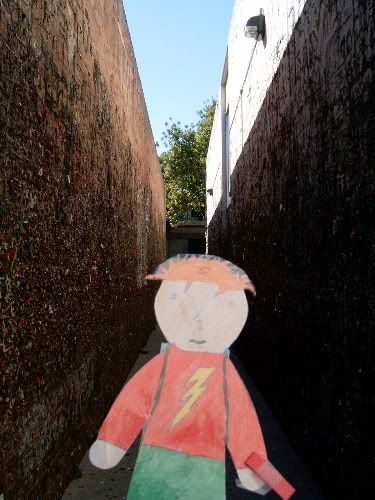 Here it is up close and more personal than you probably wanted. Yes, I've contributed a few pieces, too. My WOW group (Cal Poly Week of Welcome...orientation groups for college freshmen) stuck our group # up there 20 years ago. I seriously doubt it's visible anymore.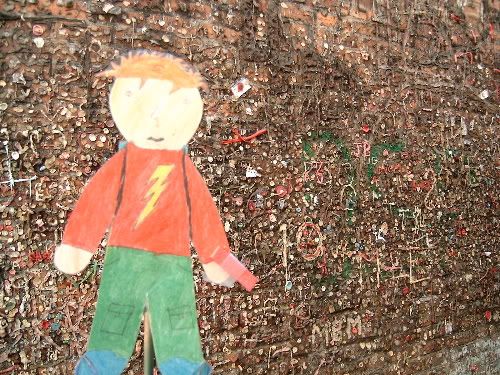 Please note the stick of gum in Stan's left hand. He wanted to leave his mark. I'm such an accomodating hostess, huh?